As the Summer goes from strength to strength, welcome into your wardrobe  the calm, cooling effect of fresh indigo and white. Modern patchwork kimonos, floaty culottes and 'gudri'- stitch waistcoats are some of the pieces in our striking indigo collection, designed in the ANOKHI studio in Jaipur and block printed in Jahota, Rajasthan.
Hand block printed with dabu, a mud-resist paste, and dyed with indigo, there's more than meets the eye to this bold, minimal pattern .  Read further to learn more.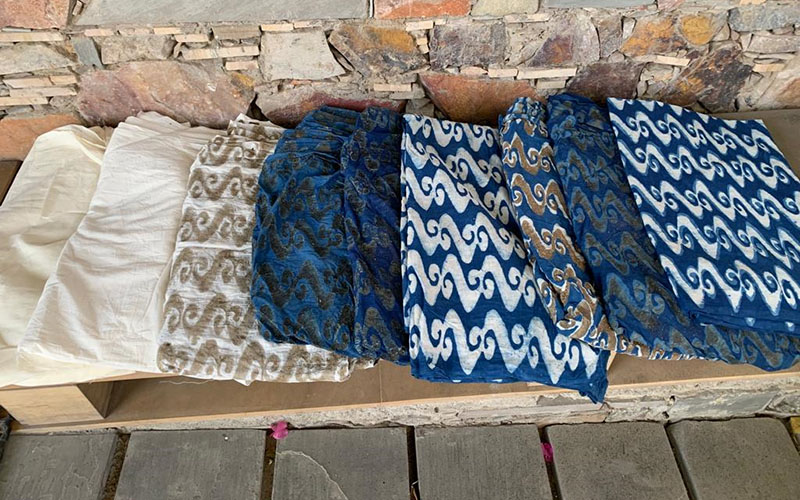 Working with well-washed fabric, artisans print the pattern using dabu, then steep the printed cloth twice in an indigo vat before washing to remove the paste. Those parts stamped with dabu are preserved as white.
Next, printers stamp mud-paste with a slightly smaller block back over the white areas. Immersed into an indigo vat once more, the cloth receives a final wash.  The process is lengthy as the fabric must also dry between each stage.
We hope you enjoy our Summer '22 Indigo collection!